Wow! What a year we've just had… the world that greeted us when we first opened our doors on the 28th October 2019, and the world that we're in now, is almost unrecognisable.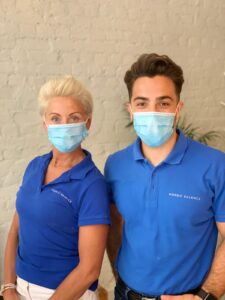 Covid, working from home, lockdowns, and facemasks have become a part of our lives. We stand in queues, we take our temperature and we give each other space-  we feel more connected in some ways and yet we're more disconnected than ever before. 
That connection is something that our team thrives on and we feel so grateful to you for opening your arms and allowing us in. One year after opening, it's been amazing to get to know so many of you and to be able to help you with your aches, pains, niggles and stresses. We've loved the chats while you're in our clinic, and watching your kids wave hello to Sven (our skeletal team member in the window).
Often we've welcomed your whole family and have especially enjoyed meeting your precious newborns- we are so appreciative that you've allowed us to help to care for them. 
We've been blown away by the support that we've received from you, and for all the feedback (good and bad!).
We love that you like our calm and considered clinic and no, despite all the wood and the name of the clinic, we don't have a sauna in here… (Maybe we can put that on our list of things to get for next year!)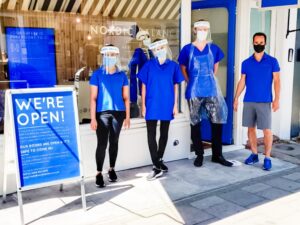 Opening a business and then having to close it 5 months later is probably one of the hardest things that Jo or I have ever done, but without your support, we'd be in a very different place. So we wanted to take this opportunity to say a massive thank you- from us to you.
We appreciate your willingness to try us out, to tell your friends and family about us and to allow us into your lives. In a world where we feel more disconnected than ever, being welcomed in the way that you have has been humbling for us. 
Let's hope that, when our 2 year anniversary rolls around, the world we find ourselves in is calmer and more certain than now. In the meantime, we'll look forward to being a part of your journey and getting to know you even better!
To celebrate 1 year since we opened the door to our Injury Rehabilitation & Wellness Clinic on Abbeville Road, we are offering you, our lovely client's exclusive discounts on Medical Pedicures and 1 Hour Sports Massages when booked in November. View promotional codes and book online. 
With thanks,
Pierre & Jo
Nordic Balance Abbeville Road Injury Rehabilitation & Wellness Clinic | Clapham SW4